New Camouflage Cab Kits are here.
What would you think about totally replacing your tractor cab interior with camouflage?
Yes, it is certainly not for everyone. But you have to admit it is pretty cool.
And I bet if you know it's not for you personally, that you can think of the person who would absolutely love it.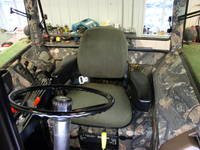 Tractor Interior Upholstery has everything you need to outfit your tractor with this new style. The "woodsy" pattern is available on select models at this time. These include:
John Deere 30, 40, 50, and 55 series
John Deere 7000 Series
International Harvester 86/88 Series
More models will be available over time.
You may wonder how this will look in your tractor. And we agree. You would be wise to request a sample of camo material from us if you are interested.
We'll gladly send you a sample of the camouflage perforated vinyl we use on these cab kits.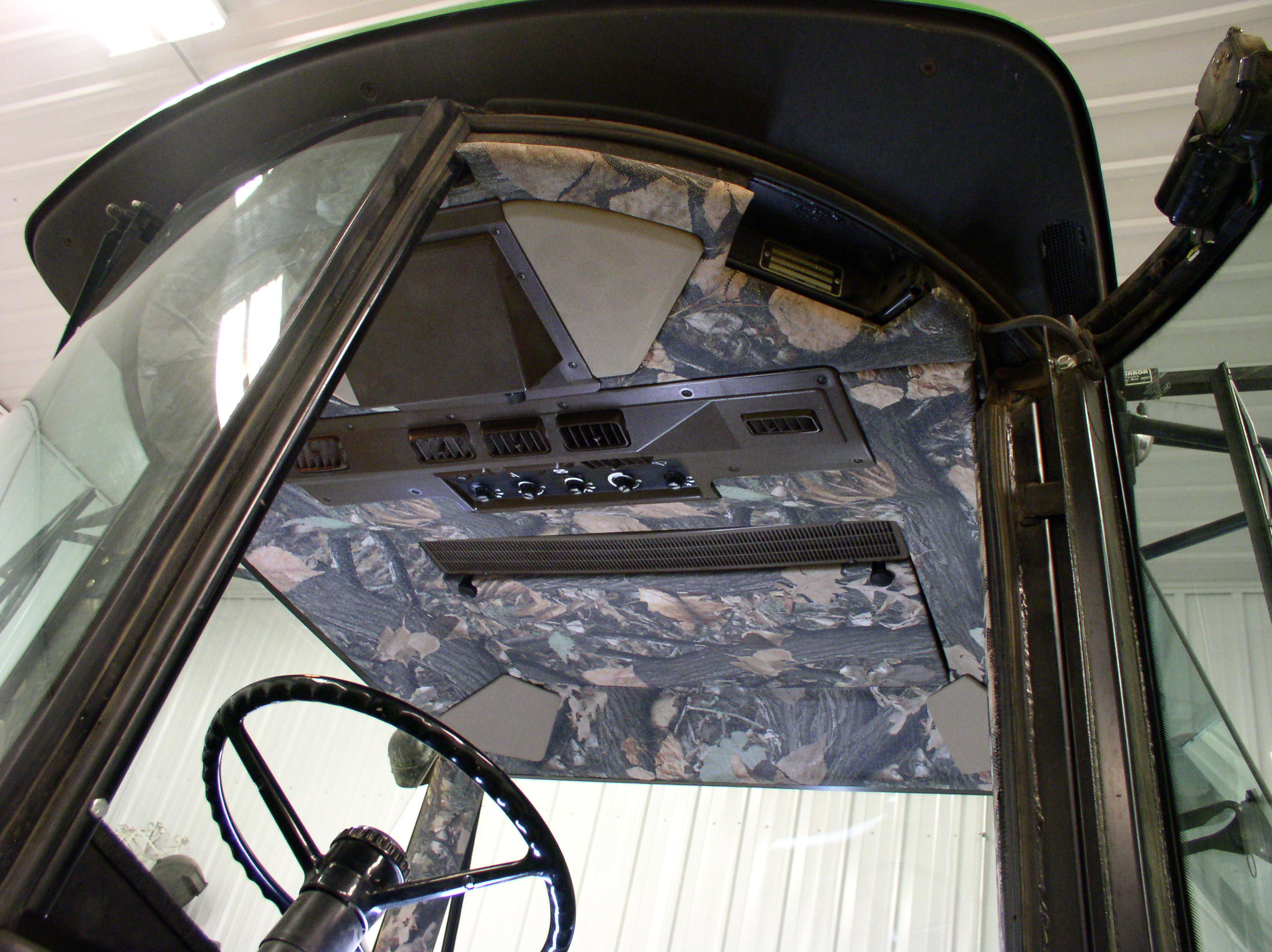 You can find the Camouflage option when you choosing your cab kit's vinyl color. Keep in mind that any part that is plastic will be black, tan, or other standard colors.
Camouflage is available in our standard kits, as well as on our QWIK FIT Cab Kits.
Make sure and call if you don't see camouflage available on your model. We will be able to help determine how long until it is/or if it will be available.