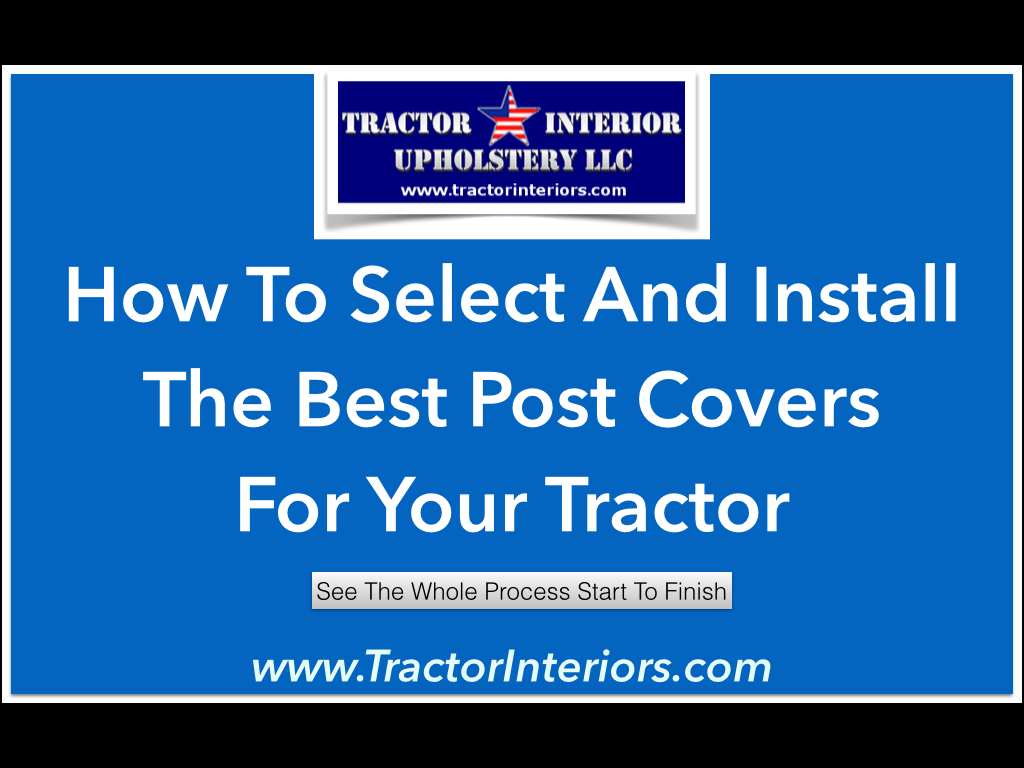 Wouldn't it be nice to know you are getting the best part for you money?
Your time and money is valuable. So when it comes to selecting post covers and other replacement tractor upholstery for your tractor make sure you know what you are really getting.
You may be surprised how many different options are available.
We've created some videos that will help you.
The following link is to a video that explains the different types of replacement interior options available on the market.
You'll see the options different companies provide for ease of installation, price, aesthetics, and sound absorption.
In the second half, watch installation of two types of post covers in a John Deere 30 Series cab. (very similar to 40, 50, 55, and 60 series as well)
Click the photo or this link to go to CabKits.com and wach the video.