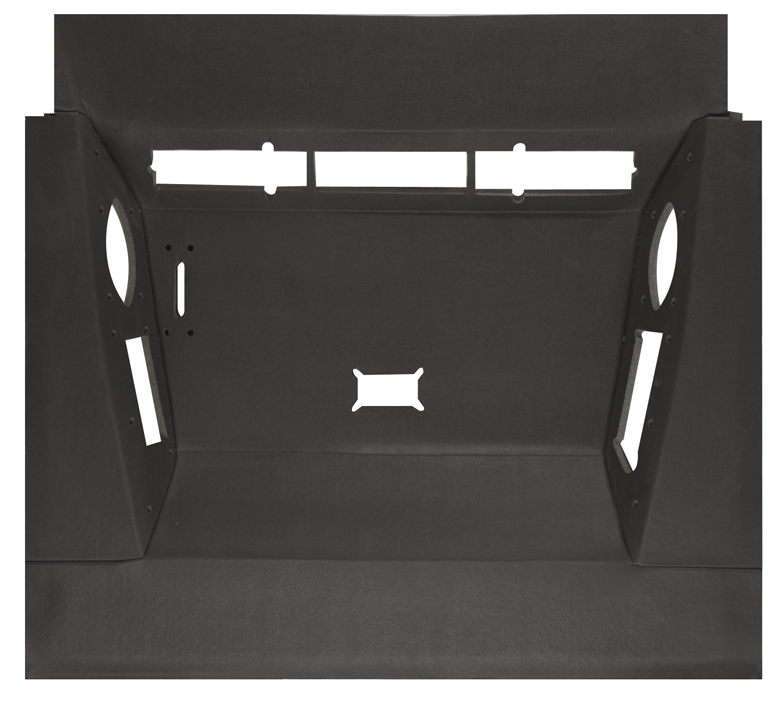 I met Jim at a farm show in Racine, MN. He had a plastic backed 1086 International Headliner in his line of products on display. I told Jim they did not work properly. He asked, "What was the problem?"
I told him they were loose and squeaked and rattled. He looked at me and said, "That's not OUR headliner, it's a knock-off of ours." After closer inspection of Jim's headliner he was right.
His headliner was between 3/4" and 1" thick where the one I had purchased was 1/4" to 3/8" thick and didn't fit without trimming off some of the plastic foam. When it was installed it had gaps around all the speaker grills and dome light.
Jim talked me into trying his headliner. It fit snugly and best of all no more squeak and rattling noise! Jim also sold me a headliner bushing set for my 1086 Headliner. I thought they were a little high at $28.00 for the 28 bushings until I stopped at the IH dealer and he told me they were $16.00 each and out of stock!
Thanks for the help and all the good information.
--Richard M.
Chippewa Falls, Wisconsin