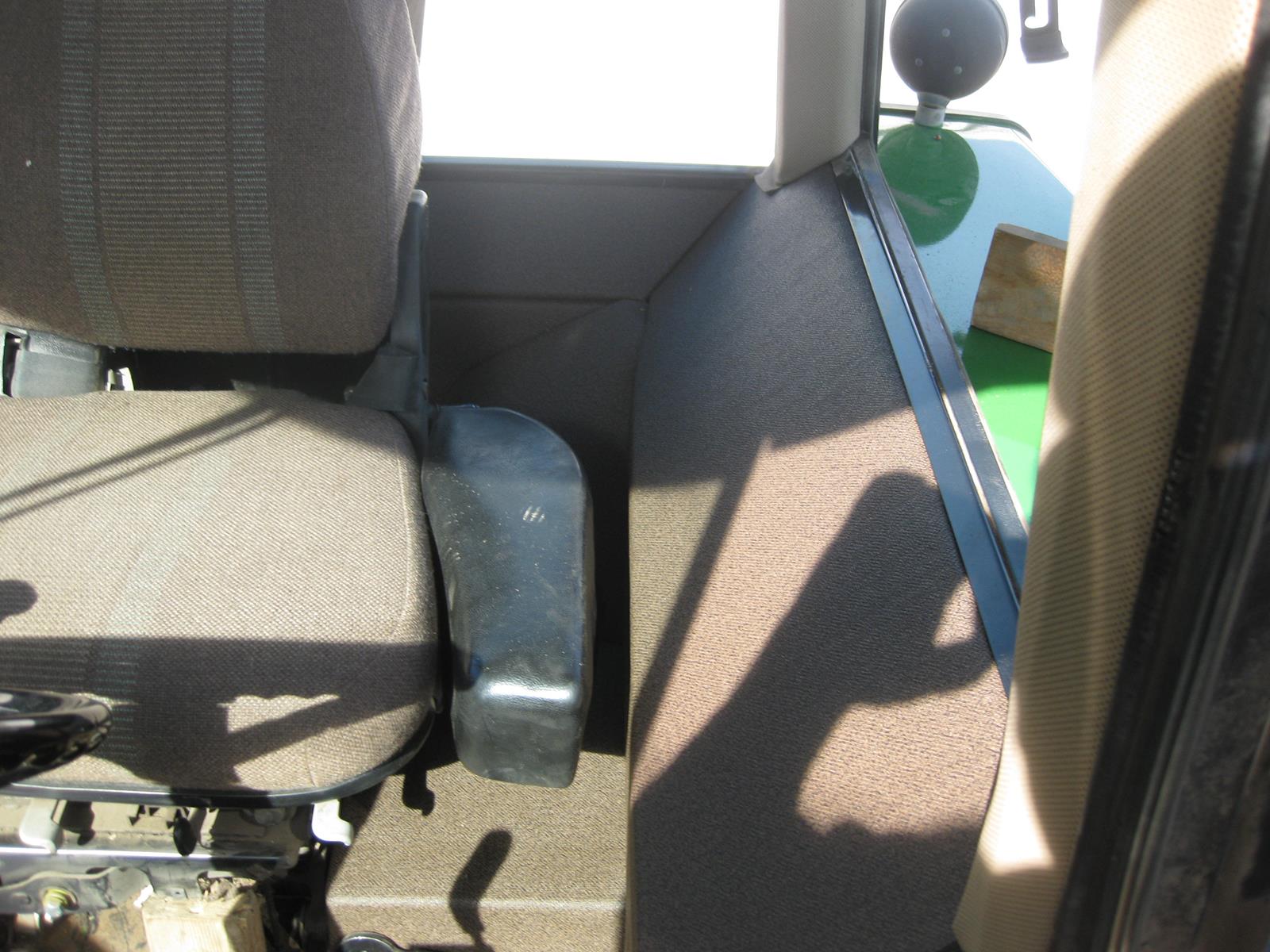 ---
You may wonder if you need to remove your tractor seat in order to install a cab kit.
The truth is that some seats need to come out to do the job.
But take our word for it, it is always better to remove the seat if it is easy.
Benefits of removing the seat.
If you take the time to remove the seat you end up saving yourself a lot of headaches.
You will have more room to maneuver around in the cab, and it will be much easier to dry fit and install a cab kit.
Even removing your old interior and cleaning your cab is easier with the seat removed. So if removing your seat is at all possible, we highly recommend it.
What about seats with hydraulics or suspension?
If you don't have to remove suspension and hydraulics on heavier models that is often best. Actually, our installers use a 2×4 for holding up chair in John Deere hydraulic models.
Simply raise the seat, place the 2×4 underneath it, then power off the machine and you'll raise the seat high enough to get your new tractor cab kit interior installed.
Trust us!
That tip alone could save you lots of headaches. Of course, use at your own risk as "your mileage may vary".
Seat? Who Cares About a Seat?
If you are using our QWIK FIT kit plastic backed parts you will definitely not need to remove a seat in order to install your new tractor interior.
QWIK FIT kits are premade to snap right into place so you will not struggle wrestling them into place. And since you do not have to mess with any glue, you will not risk getting any on your seat.