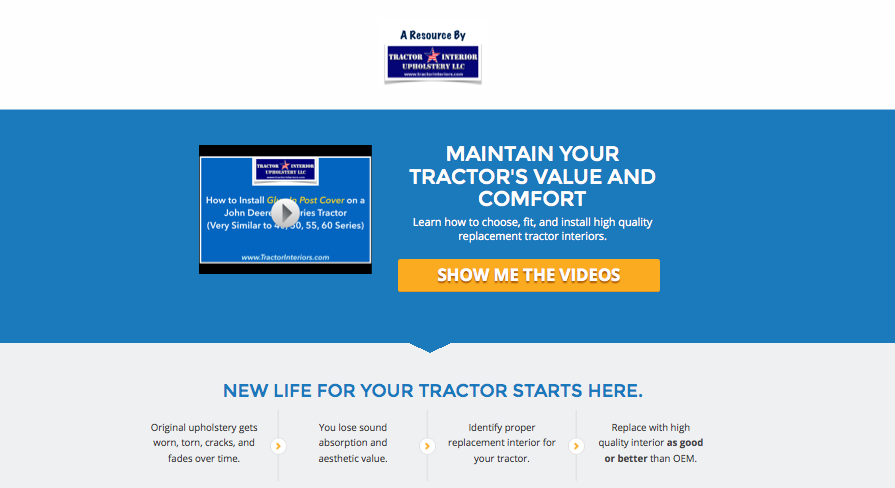 Looking for information on how to install a cab kit? Need advice on selecting the right tractor interior upholstery?
A new cab kit installation training resource is available from Tractor Interiors to help solve these problems.
Our videos will help you walk through the steps to install tractor cab foam kits step-by-step.
Topics include:
creating your own cab kit from bulk foam
how to find the right parts online
choosing the best parts for your experience level, time, and budget
installing a glue-in post kit
installing Kwik Fit tractor interiors
And many more on the way!